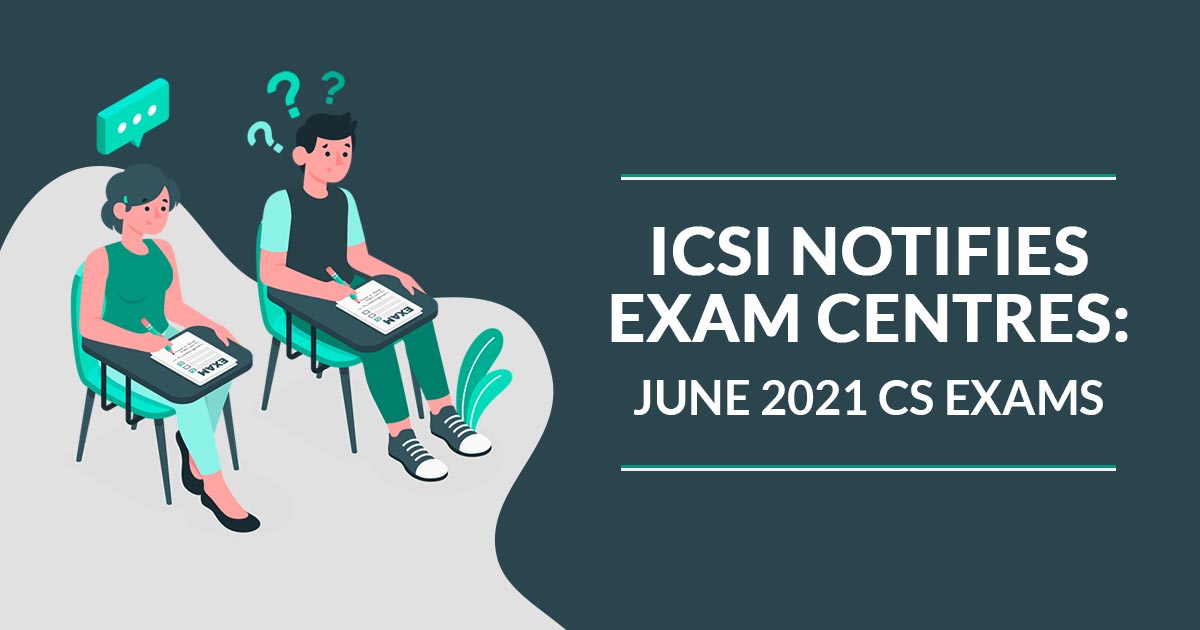 The Institute of Company Secretaries of India (ICSI) has published the notice concerning the latest exam centre transformation for Company Secretaries Examination for June 2021 session.
Due to coronavirus, the institute has been declared that the new exam centre on Ad hoc grounds for the company Secretaries Examination for June 2021 session at Modinagar, Uttar Pradesh with the examination centre code 253.
Read Also: ICSI Cancels Exemption Granted in June 2019 Session of Foundation Examination
There are nearly 56 and 5 other centres which are provided from all over India. The exam centre is being provided on an east, west, north, and south basis. 
The ICSI mentioned Dubai as the overseas centre.
The students can choose the new exam centre for the already allotted exam centres during registering the company secretaries June 2021 examination. 
Source link